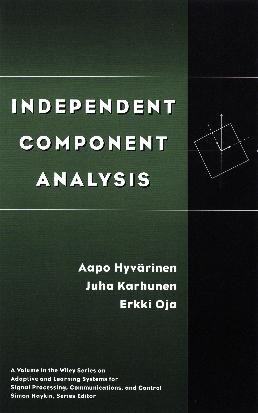 Independent Component Analysis
Copyright © 2001 John Wiley & Sons. All rights reserved.
Independent Component Analysis (ICA) is one of the most exciting topics in the fields of neural computation, advanced statistics, and signal processing. This is the first book to provide a comprehensive introduction to this new technique complete with the mathematical background needed to understand and utilize it. It offers a general overview of the basics of ICA, important solutions and algorithms, and in-depth coverage of new applications in vision research, brain imaging, telecommunications, and more.